Cyber security for a world-class brand
"Kaspersky has assisted Ferrari to respond to evolving requirements and threats by creating innovative and high performing products, together with advanced cyber security services"
Alessandro Sala, Head of IT, Security and Compliance, Ferrari S.p.A.
REQUEST A CALL
For fans of Formula 1 globally, the cars are more than just the pinnacle of automotive engineering – they're living entities that excite powerful emotional connections. And none more-so than Ferrari, whose legendary prancing horse logo has graced the sport in every world championship since 1950.
A Formula 1 car has thousands of parts, many of which are developed and evolve throughout the season, so that by its finale, the majority of the car will be very different from the vehicle that began pre-season testing in Barcelona.
This places extreme demands on both the design and manufacturing processes, and on the cyber security needed to defend them – which, for Ferrari, has been provided since 2010 by Kaspersky.
Challenge
In our video and written case studies created to celebrate a decade of Ferrari's partnership with Kaspersky, senior Ferrari executives discuss the challenges of maximizing the F1 team's use of data, analytics and technology to meet its sporting goals.
These range from the exponential growth in IT and emerging technologies within Industry 4.0, to sophisticated simulation and car performance measurement systems – many based on custom applications requiring tailored security solutions to protect the company's data.
Ferrari operates one of the world's most sophisticated production lines. High levels of automation combine with precision techniques, test data and thousands of employees in a complex, high-value infrastructure with unique security requirements.
And, as F1 is a high profile, big budget business, it's no surprise that it's an ongoing target for increasingly sophisticated and organized cybercriminals, with the ability to develop bespoke tools for highly targeted attacks on new areas of vulnerability.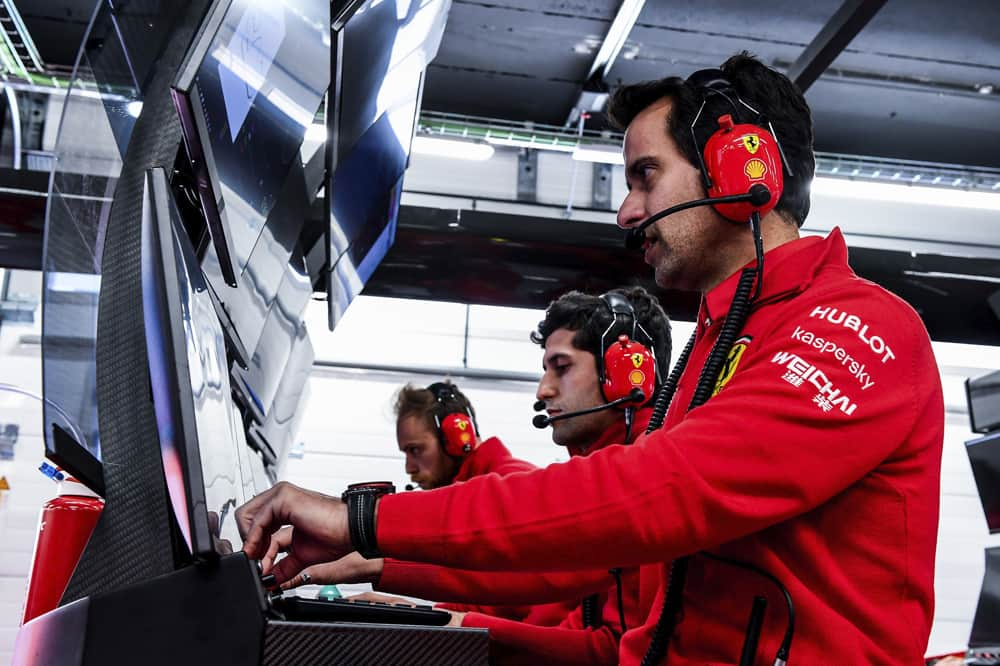 Kaspersky solution
From its world-famous factory in Maranello, Italy, to F1 circuits around the world, more than 5,000 Ferrari endpoints and systems globally are secured by Kaspersky.
As both companies' technological vision and innovation extend to connected cars, IoT and a constantly evolving web presence, Kaspersky is deepening its technology partnership with Ferrari, delivering protection that extends beyond devices to the data itself, 24/7/365.
As well as traditional areas such as endpoints, enterprise resource planning (ERP) and product lifecycle management (PLM), Kaspersky works with Ferrari to protect its digital world in a multitude of ways, including on-demand PC scanning with minimal performance impact, protection for operational technology (OT) systems, and tailored service delivery.
Looking to the future, Ferrari's Chief Information Officer, Antonia Casamassima, also sees many opportunities for Kaspersky and Ferrari to further expand collaboration.
"We are deploying embedded system security to protect some specific systems for which standard security solutions didn't fit. There is potential to increase the partnership value between Ferrari and Kaspersky further in the protection of operational technology or in the training area, where I think Kaspersky solutions are very interesting for Ferrari."
Learn more about Kaspersky's partnership with Ferrari here.