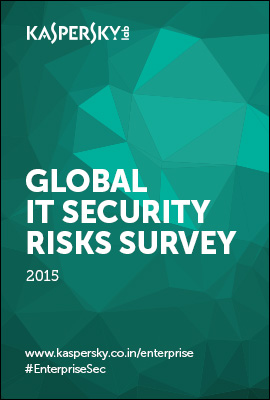 Kaspersky Lab's Global IT Security Risks Survey collects insights from IT professionals
around the world. Conducted by research specialists B2B International and analyzed by Kaspersky Lab's
expert threat intelligence and research teams, the report is an essential look at the industry's prevailing
attitudes and strategies towards IT security. It also serves as an industry benchmark to help businesses
understand the type and level of IT security threats they face.
Why read this report?
It spans global and cross-sector findings
It gives you exclusive insight into the views, opinions
and strategies of IT professionals from around the world
It helps you benchmark your IT security against
industry peers