Users with Kaspersky VPN Secure Connection installed on their phone or tablet have surely noticed that the VPN service automatically offers to secure the connection when opening certain apps. But the function is not triggered by default for all apps, and some users might've turned it off in the pop-up window. This post explains how to configure Kaspersky Secure Connection on Android so that it automatically turns on when you start apps that need it.
First, open Kaspersky Secure Connection (it might be called Kaspersky VPN on your device) and click the gear icon in the top right corner of the screen.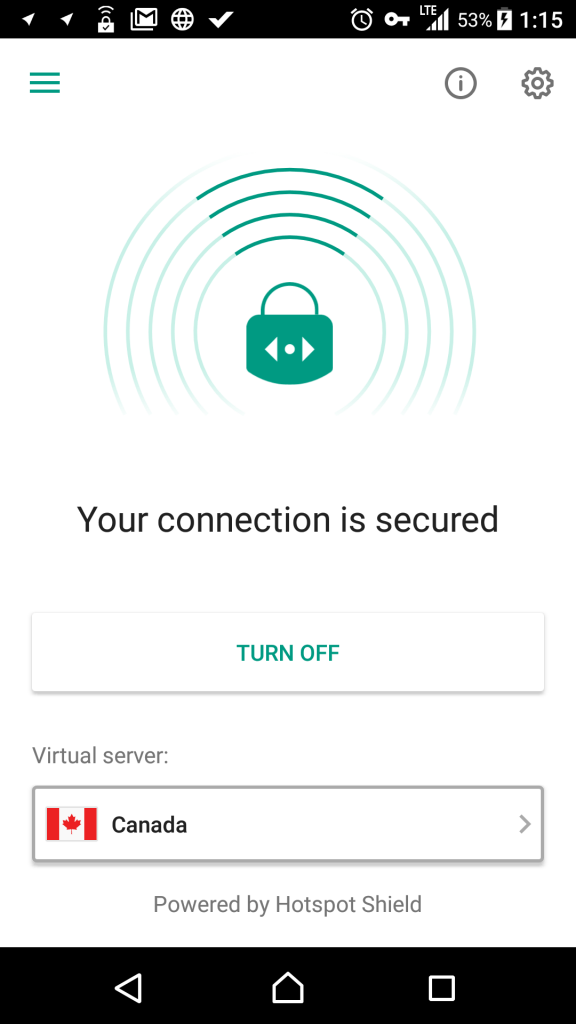 If you want to configure Secure Connection to turn on automatically when you open a particular app (for example, a mobile banking app), click Apps and select the one you want from the list (note that this function does not exist in the iOS version).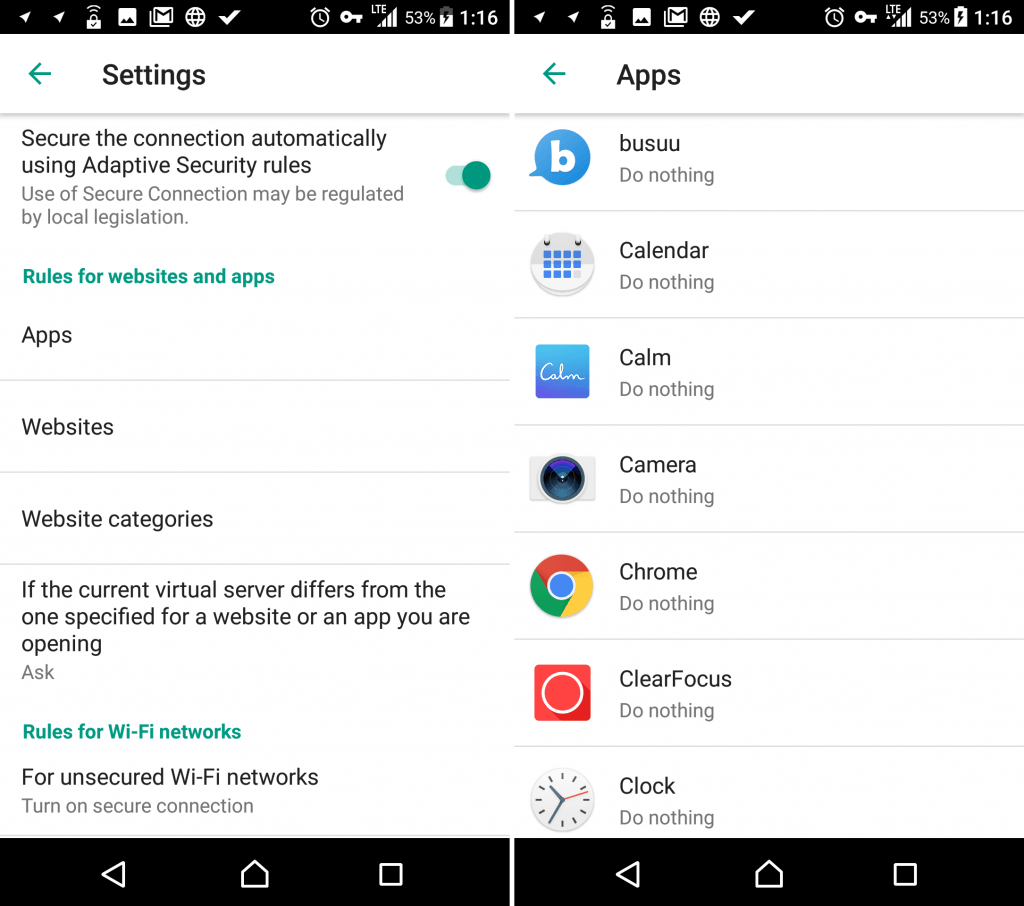 In the When opening the app item, select Turn on secure connection and tap Apply.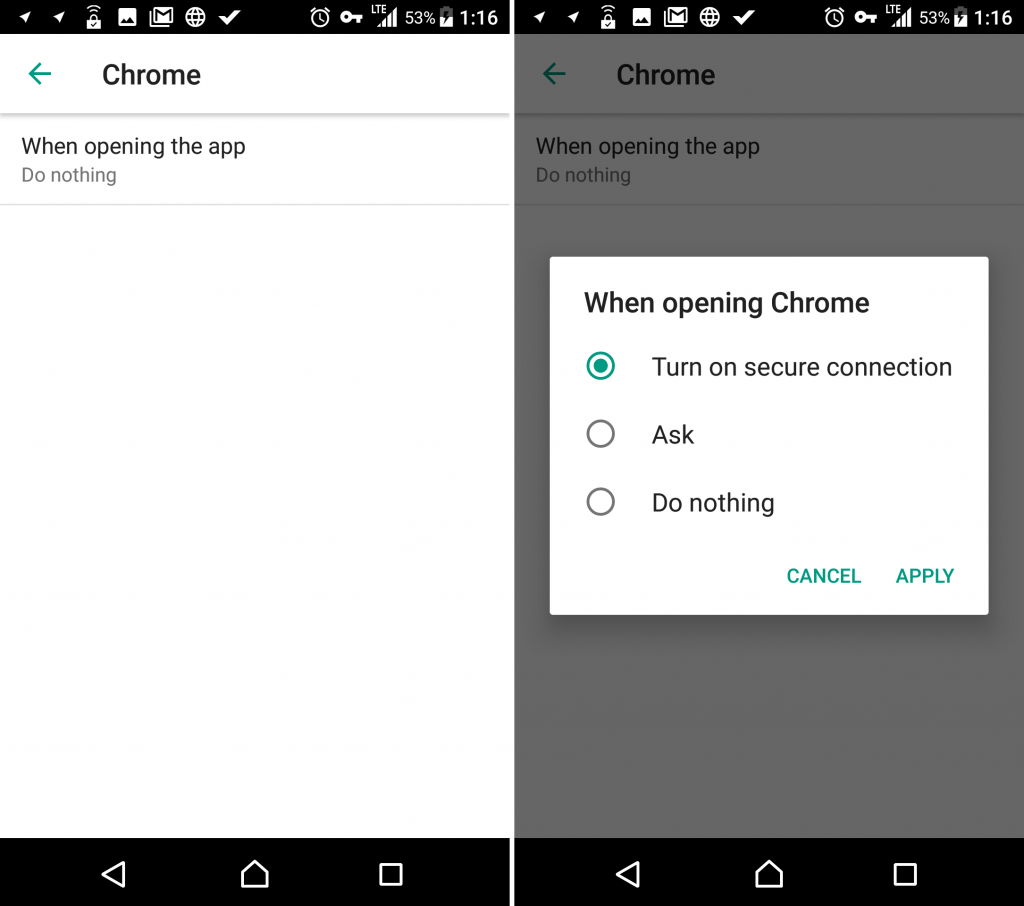 Notice that the menu item Virtual server has appeared. If for some reason you want the VPN tunnel to open the connection not through the server automatically selected (closest to you), but through a server in another country, open this item and select the country. This option is available only in the extended version of Kaspersky Secure Connection.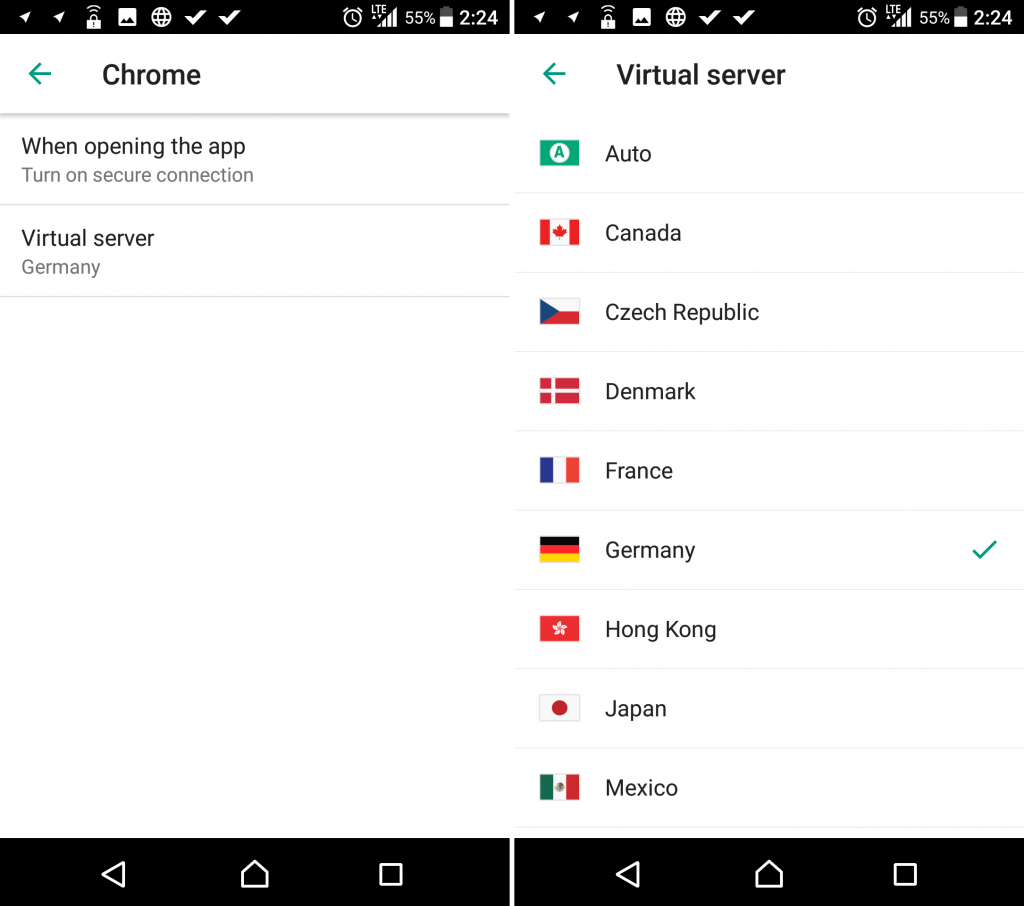 All done. Now when you open the selected app, Kaspersky VPN Secure Connection will turn on automatically and create a VPN tunnel to the server you specified. Small pop-ups at the bottom of the screen will inform you about its progress, first displaying the message Securing the connection…, followed by Your connection is secured when the VPN connection is established.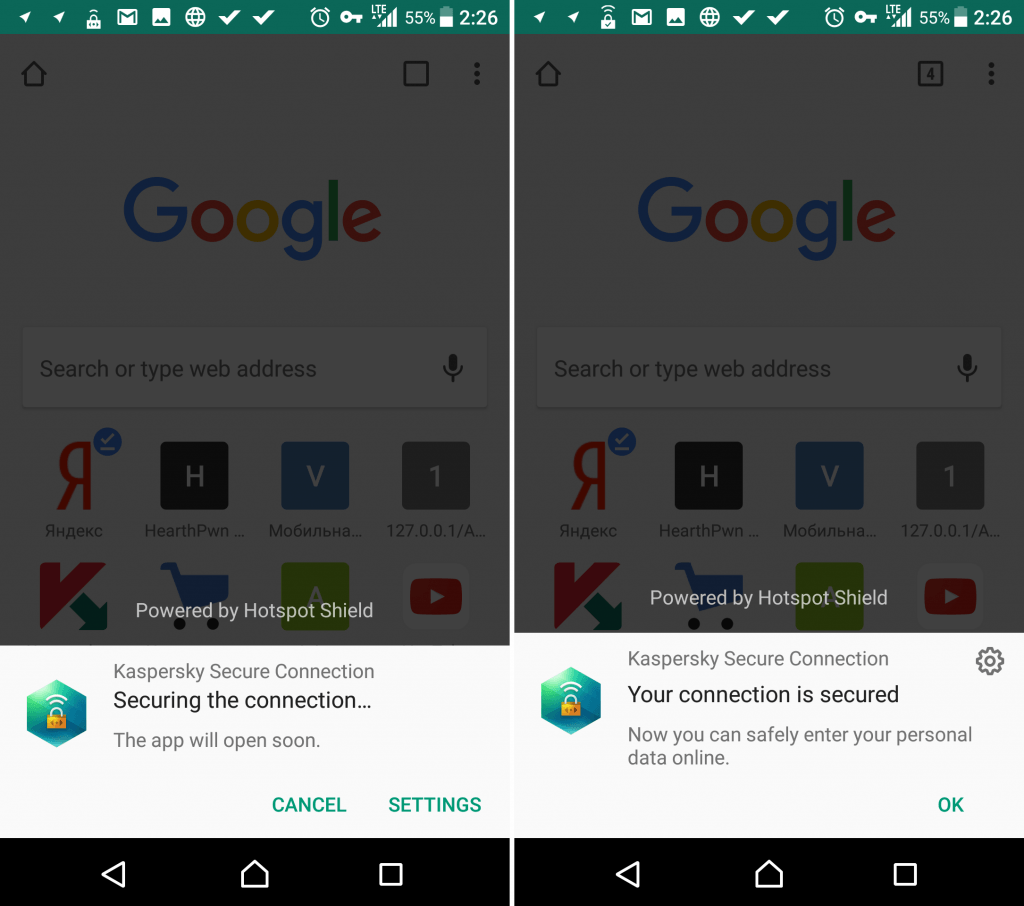 If you switch to another app but leave this one running in the background, the VPN connection will stay on. If you close the selected app, the VPN tunnel will be turned off as well.
The Secure Connection feature is very handy when using banking or messaging apps — it automatically secures the connection and protects your private data from prying eyes. To learn what else a VPN service can do for you, we recommend reading this post.