Venturing online can be overwhelming in the beginning — even scary, and with good reason. To help beginners explore their PC and the Internet safely, turn on Trusted Applications mode in Kaspersky Internet Security 2017.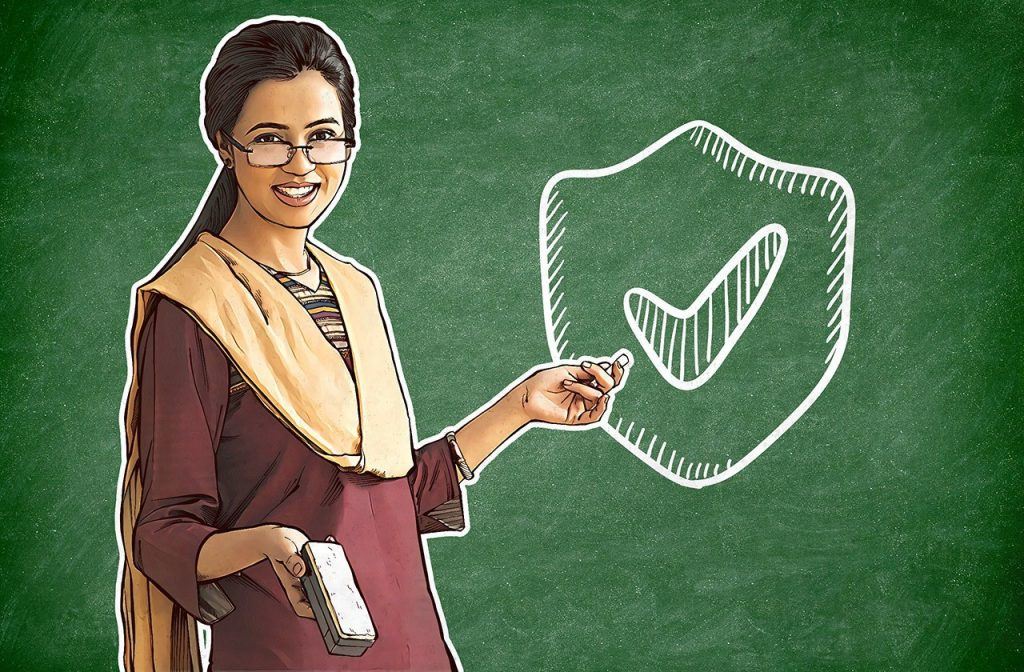 In this mode, users can launch only trusted software. Kaspersky Internet Security 2017 checks if the program is in the list of trusted applications. If not, our solution blocks the launch.
To activate Trusted Applications mode, open Kaspersky Internet Security and choose More Tools: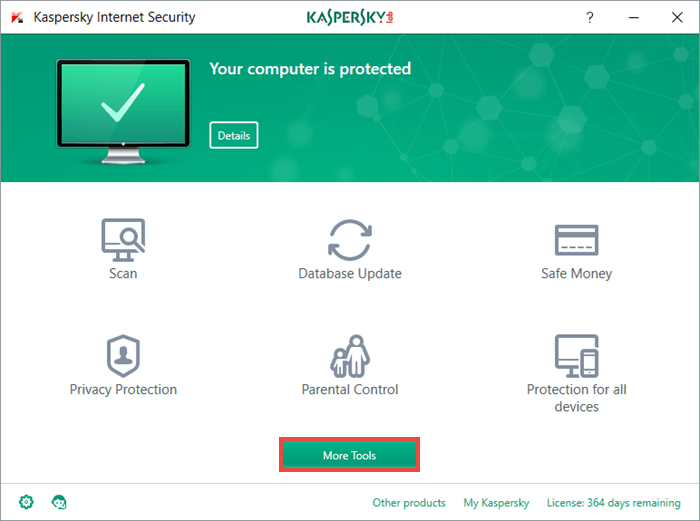 Then choose Trusted Applications mode: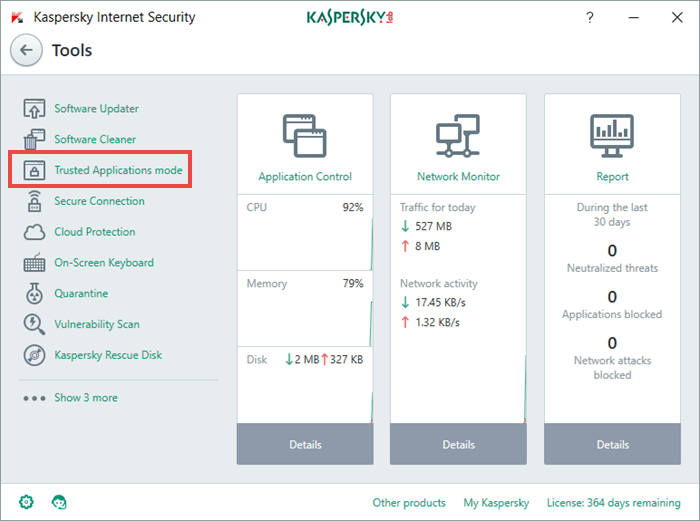 Last step: Click the Enable button and you're done!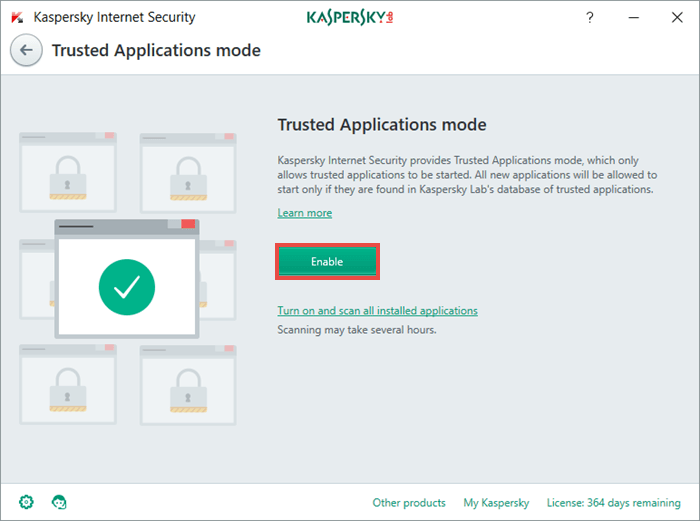 You can read more about Trusted Applications mode in our Knowledge Base.