People rely on the Internet today for so much more than they did even five years ago. Whether it's social media, mobile applications, online banking, shopping, or just renewing your driver's license, the Web has become so much more than email and YouTube videos for the average consumer.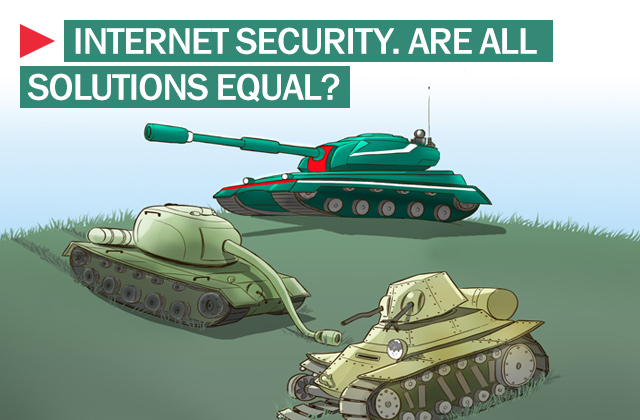 And as more money and sensitive data moves to the Internet, so do criminals. They follow the money and devise scams tailored to exploit how you maneuver online. You must be diligent about what you share online and where you do business. You cannot trust that your password will keep you safe, that your Web browsing sessions cannot be hijacked, and that hackers won't steal not only your personal information, but damage your irreplaceable business files and personal photographs.
Computer security may soon be thought of as something as indispensable as your home, auto or life insurance policies.
As a result, computer security may soon be thought of as something as indispensable as your home, auto or life insurance policies. Software that secures your online transactions and interactions is becoming just as crucial and second nature. And it must evolve right alongside how people use the Web.
Simple antivirus technology isn't enough to secure your interests. Effective solutions must be as nimble as you are online and address not only viruses that may arrive via email, but Web-based threats that can put a hacker onto your hard drive in the blink of an eye. Kaspersky Lab's PURE 3.0 is a complete computer security package, one that integrates not only the company's award winning malware protection, but a host of other features, including:
As more of your life transitions online, you need to understand that hackers are going to transition right along with you—and that the threat of identity theft, loss of finances and more is real.  Researchers at Kaspersky Lab said recently that more than 5,000 websites are compromised by hackers every day—and that includes banking, shopping and other Web-based services where your personal information is central to the experience. Solutions such as PURE 3.0 aren't a luxury any more. It's a complete solution that addresses every part of your online experience in a seamless manner.