Infographic: How Smart Homes Get Hacked

You're pretty confident your home network is safe from hackers. You've set strong passwords and downloaded the latest security patches for your computer, cell phone, and tablet. But what about your other connected devices? Did you know they could be riddled with holes that put you at risk of cyberattacks? That's the eye-opening conclusion of a Kaspersky security expert's recent report on the shocking vulnerabilities he discovered in his own home network.*
Our infographic draws from his findings, revealing common hacker entry points and the serious consequences that can result when intruders slip through them. Check it out, and learn how to keep your entire network secure.
*David Jacoby, IoT: How I Hacked My Own Home, Securelist, August 21, 2014, https://securelist.com/iot-how-i-hacked-my-home/66207/.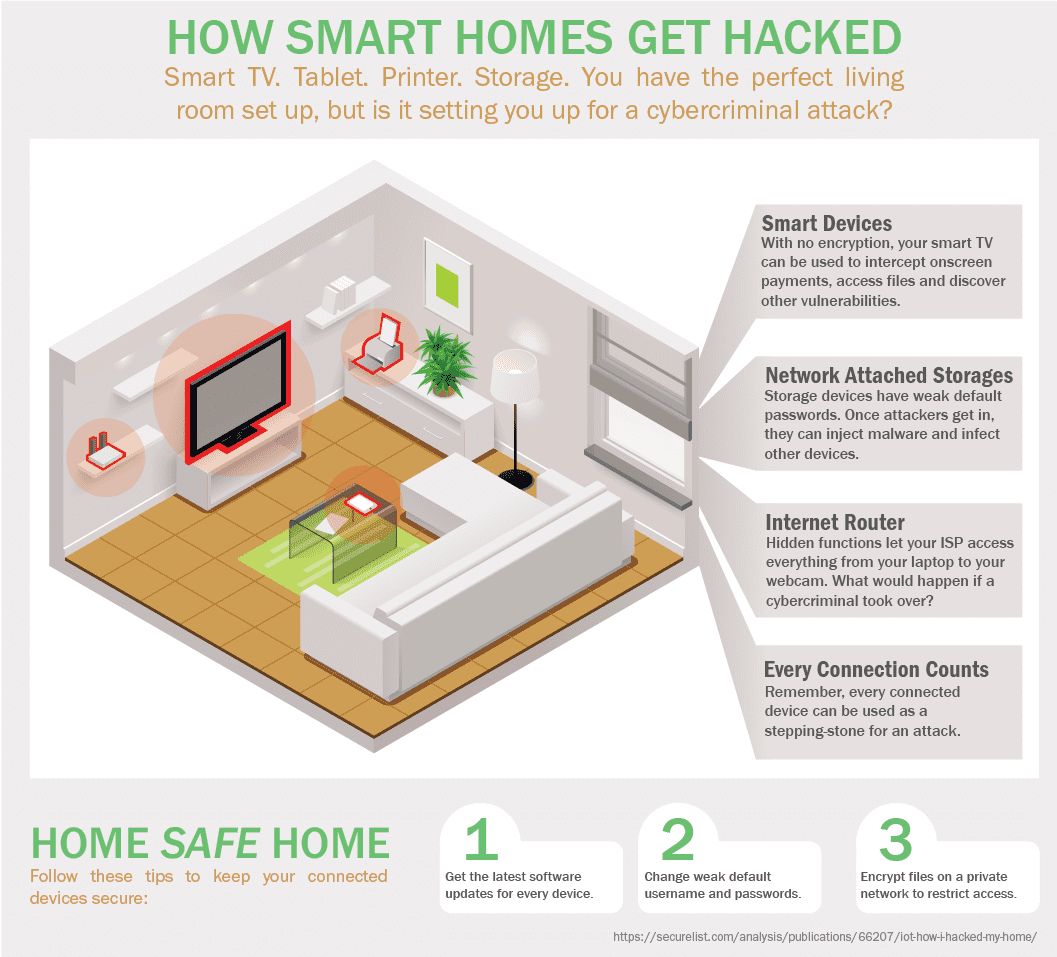 Infographic: How Smart Homes Get Hacked
Kaspersky
You're pretty confident your home network is safe from hackers. You've set strong passwords and downloaded the latest security patches for your computer, cell phone, and tablet. But what about your other connected devices?