Is It Safe to Use Online Survey Sites?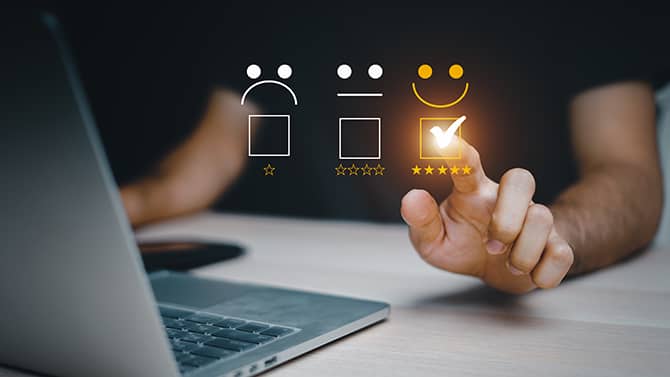 If you've ever been seeking ways to make extra cash in your spare time, you've probably heard of taking paid surveys online. The surveys are provided by a variety of websites that promise cash, gift cards, or other small rewards in return for completing a number of surveys. Online paid surveys are a legitimate business, as many different companies utilize them to conduct market research.
However, amidst the many reputable online paid surveys, there are other survey sites that are actually sites created by scammers or cybercriminals. They are mainly designed to acquire your personal information for the purposes of identity theft. So how do you know which paid surveys online are safe to take part in and which ones should be avoided?
Red flags to look for when taking online paid surveys
Most websites providing online paid surveys operate in a similar fashion. Some sites will have surveys available for anyone to take at any time, while others require you to fill in a certain amount of information so the site can match you with specific surveys that better suit the marketing research needs of their clients.
Typically, all survey sites offer a small amount of cash for completing surveys. And the information they collect is generally minimal, as the survey's results are usually meant to be anonymous.
That being said, you can spot scam paid surveys online by the following red flags:
The online paid surveys website promises large payouts
No one is going to get rich taking surveys. If you have a large amount of time to invest, you can certainly make a small amount of spending money. But any online paid surveys promising a large amount of cash are likely not legitimate. The lure of a big payout is simply to draw you in and get you to give up your personal information, which is the next red flag.
You are asked for confidential or personal information
All reputable online paid surveys websites will ask for some amount of information for the purposes of setting up your account. If you are required to provide confidential information in order to complete the paid surveys online, it's likely a scam. For example, you should never provide your social security number, bank account information, credit card numbers, driver's license information, or even information about your place of employment as it can be used for scam schemes later.
You have to pay fees
Some scam online paid surveys websites will charge a fee in return for a weekly list of surveys you can take. But the reality is these lists are actually free on reputable online paid surveys sites. You shouldn't ever have to pay a fee to complete paid surveys online.
Lack of information concerning payment
If you cannot find clear and concise information regarding the payments or reward structure for completing paid surveys online, you should avoid that site. In addition, even if the information about payments is presented on the site, it should be clear, understandable and safe, without any pitfalls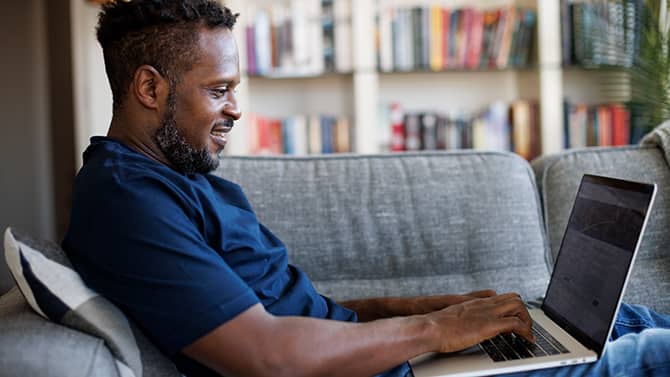 Take the necessary precautions when taking paid surveys online
If you aren't 100% sure about a paid survey website, there are a number of precautions you can take to determine whether the site is reputable or should be avoided.
Check for reviews
Check legitimate review sites such as Google or Trustpilot for reviews of the online paid surveys website. You can also check the ratings of the site on the Better Business Bureau.
Make sure the privacy policy is clearly outlined
Find the website's privacy policy and read it carefully. The privacy policy should tell you whether your information is going to be sold to spammers or if it's going to be kept confidential.
Make sure the site is not displaying "get rich quick" tactics
These tactics are meant to instill a sense of excitement and urgency, which might cause you to skip over important details that are actually red flags. As mentioned earlier, you are not going to get rich completing paid surveys online.
Be careful not to give away too much personal information
Pay close attention to the information you are providing. Trust your instincts. If any of the information requirements seem strange, avoid completing the rest of the form and simply leave the site.
In conclusion
Completing paid surveys online can be a good way to make a bit of extra cash here and there, provided you have the time. Individuals who visit these sites frequently can see the money add up over time, but if you don't have a lot of time to devote, paid online surveys might not be worth it. Whatever you decide, be sure to look for red flags and read reviews of any online paid surveys sites before providing your information.
Recommended products
Kaspersky can help you protect your private information from all major threats, including malware, spyware, and trojans. The Total Security suite provides bank-grade protection, significantly reducing the risk of your accounts being infiltrated by hackers. Learn more about how Kaspersky can help you stay five steps ahead of cybercriminals and keep your data safe.
Further reading
Is It Safe to Use Online Survey Sites?
Kaspersky
Many online surveys are legitimate and safe, but some may be scams to watch out for. Find out more here.