How to Report a Website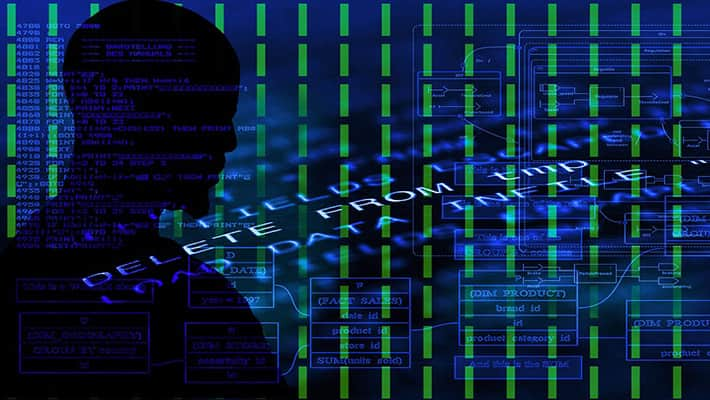 One of the great things about the internet is the freedom it provides for you to express opinions, start a business, follow a hobby or simply chew the fat with other likeminded people around the globe. But those freedoms come with an inherent expectation for people to "police" themselves.
Without a dedicated body in charge of monitoring the internet the way law-enforcement officials monitor the physical world, it falls to everyday users to take action when they find something online that is grossly offensive or fraudulent and, when necessary, report it to the relevant authorities.
So, how do you go about reporting a website that crosses the line? It depends on the nature of the issue.
Bending Advertising Rules
When you peruse Google results, you often encounter the term "Ad" next to headlines. This occurs because sites paid to be promoted by the search engine giant through its AdWords program. Although this practice is completely legal and legitimate, it can lead to abuse by less than respectable websites, particularly sites that charge high prices for things that should be free or much less expensive, such as visa and passport applications.
If you encounter a site you believe is promoting misleading information, you can report it at the Feedback on AdWords Ads page. Simply fill out the form, and choose the reason for the complaint. When you're done, just click to submit.
Fraudulent Websites
Some sites contain information that is misleading, but others perpetrate blatant scams that need to be reported to prevent unsuspecting web users from becoming victims. If you encounter a website that makes grandiose get-rich-quick claims or sells items at prices that are just too good to be true — often a sign of counterfeit products — you can report the site to the Internet Crime Complaint Center. Simply fill out the online form and submit it.
Report a Phishing Site
Phishing is one of the most common forms of online criminal activity. These scams involve fake websites that are designed to look like trustworthy sites, with the intention of suckering victims into revealing personal or financial details. To report this kind of site to the Google Safe Browsing team, use the Report Phishing Page to enter the URL and any comments that are relevant.
Infringing Copyright
Unfortunately, the web is awash with stolen and copied content. If you discover a website that appears to be in breach of copyright, such as one that's using images — possibly your own — without permission, you should ask the web operator to remove the content if you own it.
If the site doesn't comply, you can contact the web hosting company directly and ask them to take care of it. To find out who hosts the website, go to who.is and enter the URL. The hosting company is listed under the registrar info. Run a simple search on the company name to find contact details.
Removing Indecent or Compromising Images or Videos
Unfortunately, the practice of "revenge porn," which involves a former partner posting intimate or explicit content never meant for a public audience online, is becoming a common problem. It's not only immediately unpleasant for those involved, it can have a secondary, long-term result of being downloaded and shared with strangers millions of times. You can ask Google to remove this kind of content from search results via its dedicated page.
Terror Threats
If you watch the news, you're no stranger to the role the internet plays in modern terrorism. The net is used by terror groups all over the world to recruit, plan, and incite heinous acts. If you see anything online that looks like it could be terror related, you can report it to the Department of Homeland Security.
The internet offers a world of information and makes daily life better in numerous ways, but it's not without its risks. To minimize your personal risk, start with strong internet security and always remain vigilant.
When in doubt – report it
It's important to remember that much of what we consider unacceptable on the Internet – such as fraud and indecent imagery – is a crime in the 'real world' too, and as such should be reported to the authorities. These types of activities should be reported to the FBI or the Internet Crime Complaint Centre (IC3).
Kaspersky Internet Security received two AV-TEST awards for the best performance & protection for an internet security product in 2021. In all tests Kaspersky Internet Security showed outstanding performance and protection against cyberthreats.
How to Report a Website
Kaspersky
Some websites spread malware, are fraudulent, and commit other illegal activities. Learn how to report these websites to the proper authorities.