Protecting your mobile devices from viruses is a vital part of day-to-day business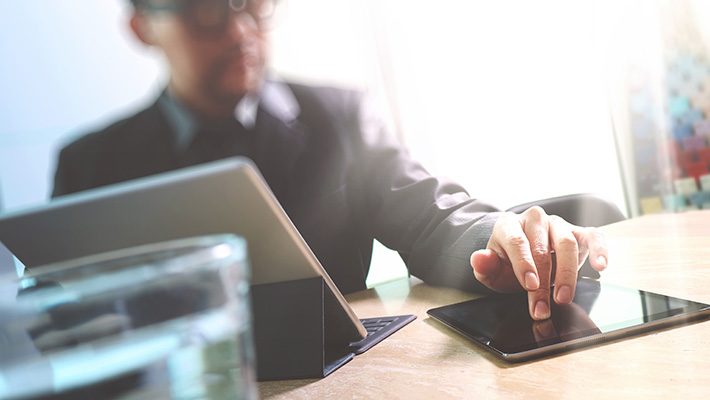 Businesses require employees to be hyper-connected, with smartphone, laptop, tablet and mobile devices to keep them working together effectively. This is a big positive for businesses, but it leaves companies open to digital threats as well. To respond, robust mobile phone virus protection is now critical.
How Mobile Viruses Can Affect You
The most common type of threat to mobile devices are Trojan viruses. Trojans are complex, as they usually appear in the form of apps or ads. Once initiated, the Trojan will sync with the device's data — including email, passwords and business data — and transmit them to an anonymous server.
One primary example of a Trojan is DroidKungFu, discovered by researchers at North Carolina State University in 2011. This virus, which affects Android phones, was included in apps from alternative app markets and online forums. Specifically targeted to Chinese-language users, DroidKungFu infects the device with a new service and receiver, so once the Android OS starts up, the virus automatically transmits the device's data to a remote server.
Combating SMS Spam
SMS spam is another big problem for mobile users. Similar to email spam, these are usually advertisements sent to large numbers of people via SMS. In the U.K., for example, government officials noted a recent problem with emails related to payment protection insurance, loans and pensions. These messages would usually contain a link along with a random name, and typically read something like: "Hi Tom here's that site I was telling you about. Made £630 in the last week already." The texts attempt to get a response from the recipient, but replying only lets the spammers know they've reached a real number, so they're unlikely to stop.
To combat it, users can be careful who they give their number to, be careful when signing up for new services and not select anything related to third-party messages. Also, users can install SMS spam-filtering software to limit unwanted messages.
How to Add Mobile Phone Virus Protection to Your Device
To defend against these threats, free virus protection is readily available. Installing these programs might sound complex, but it's actually a simple process. By accessing a phone's app store or marketplace, users can search for virus software. After finding a program, be sure to check developer information, ratings and user reviews to ensure the software is genuine and reliable. Once satisfied, download the application, install it, check for updates and let it run.
Users should be especially careful when using the Android app store, as 90 percent of virus detections come from third-party apps and developers. Before adding new apps, always look at the permissions they require so you can ensure you are comfortable with the data they can access. Additionally, users should also watch for strange behavior in their mobile devices and stay up to date with the latest version of the device's security software.
Protecting your mobile devices from viruses is a vital part of day-to-day business
Kaspersky
Mobile phone virus protection is now a new business essential