If you've been following along on our blogs or our social media accounts, you probably know that we take a lot of pride in our annual conference, The SAS, hosted by Kaspersky Lab's Global Research and Analysis Team (GReAT). The team managing the event always selects a great location and the top research from some of the brightest within our industry.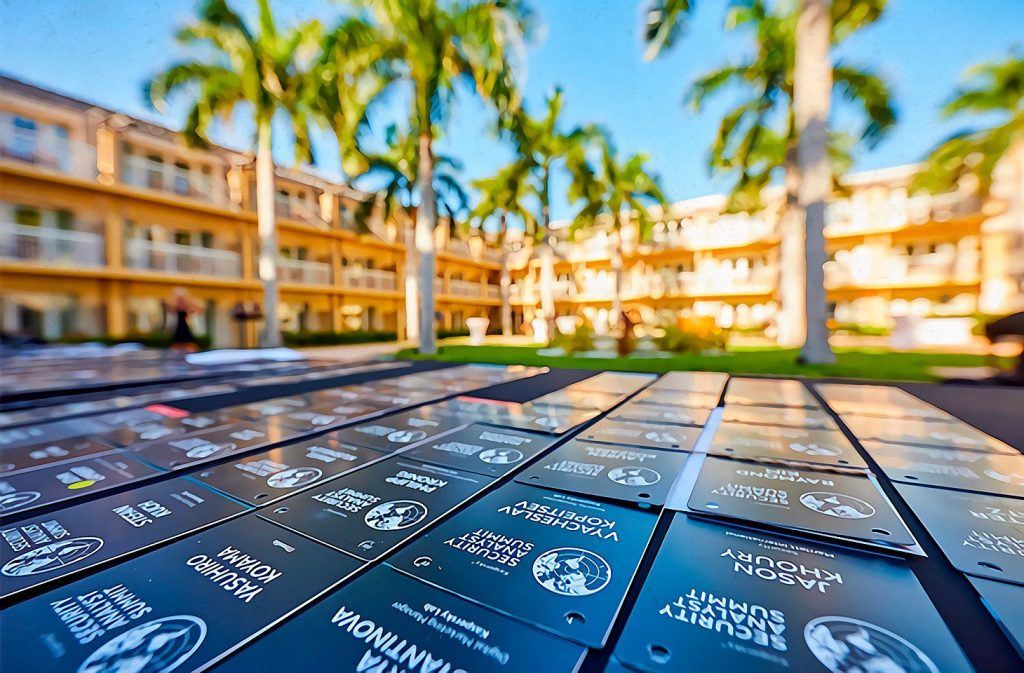 This year's event did not disappoint. The speakers not only provided thought-provoking content, but also inspired attendees to share their thoughts on social media. As the guy monitoring many of our social media channels, I had a first-hand look at how active the attendees were — well, them and the spambots that jumped on the thread with offers for 100s of Twitter followers for $5, enhancement products, and discounted tax services.
Our editorial team wanted to see if we could recap the conference, but through tweets rather than in a lengthy blog post. After scanning through the thousands of tweets, I came up with the following to give a holistic view of the event that was #TheSAS2017.
So, dear readers, do you think I missed any great tweets? Let me know via Twitter. And if tweets aren't your thing, you can also see the event recapped in video below.
@ILDannyMoore @juanandres_gs @craiu MAZE story in WIRED https://t.co/FJIwrd9fTH
Our 35p write-up https://t.co/wJcMeRl1Gn
Plus 31p Appendix B https://t.co/9tyGHAM3nK#TheSAS2017 pic.twitter.com/pA27Cn1iZh

— Thomas Rid (@RidT) April 3, 2017
First successful dispensing with #ATM SDC bus code injection ) #TheSAS2017 pic.twitter.com/dvSld7NSoZ

— Sergey k1k Golovanov (@k1k_) April 4, 2017
This SWIFT malware used perfect English… but the © and ® symbols used for the Windows ident were the Korean Unicode versions. #TheSAS2017

— Ryan Duff (@flyryan) April 3, 2017
First rule of tracking Norks is if you are patient they will eventually use a DPRK IP address. #TheSAS2017 pic.twitter.com/jRPfHpfb4o

— John Hultquist (@JohnHultquist) April 3, 2017
How Pegasus (lawful intercept) gets installed on iOS via multi-stage exploit chain. @ablaich #TheSAS2017 pic.twitter.com/vTv52gvxXC

— Chris Eng (@chriseng) April 4, 2017
Social engineering used against Israeli military – @IdoNaor1 100+ soldiers infected with malware #TheSAS2017 #Israel pic.twitter.com/Ja0luLZYDl

— Kaspersky Lab (@kaspersky) April 4, 2017
Researcher found 40 zero-day vulns in Samsung's Tizen OS, which runs on millions of smartTVs/phone – https://t.co/nvdWJ1ctBG #TheSAS2017

— Kim Zetter (@KimZetter) April 3, 2017
A Gift from GReAT: a bootleg CAM of @vkamluk's legendary #YARA 20×20 talk. Thank you all 4 making #TheSAS2017 GReAT!https://t.co/e2yqMglSVJ

— J. A. Guerrero-Saade (@juanandres_gs) April 7, 2017
Have you seen vendors doing dirty tricks in vuln disclosure? Are you a vendor that does this? Time to rethink your approach. #TheSAS2017 pic.twitter.com/uRrzJg5yNd

— Katie Moussouris (@k8em0) April 4, 2017
Wanna know what you missed at #TheSAS2017? Forget what you did? Here's the recap. Enjoy!https://t.co/xW4lxJ8PEQ

— Brian Bartholomew (@Mao_Ware) April 18, 2017