What to Look For When Selecting a Cyber Security Vendor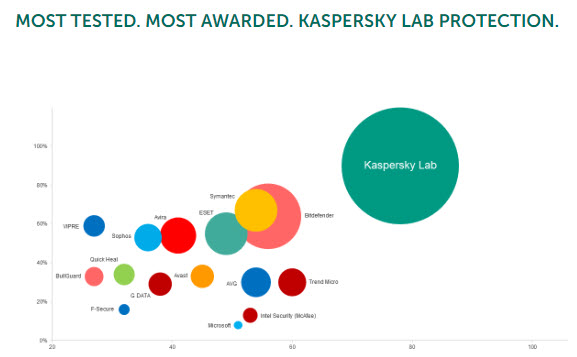 Businesses of all sizes and types face greater security risks as they grow, acquire more employees and extend their IT infrastructure. To keep up with evolving threats, many business owners are turning to outside firms to help protect their systems from bad actors.
Hiring a cybersecurity consultant or large firm is a big decision — and a costly one. You want to make an effective choice and get a good return on the investment. A great cybersecurity partner can do many things to protect your company, but not all firms are created equally. Evaluate vendors both on their credentials and their real-time and long-term approaches. Here are some of the more important factors that can help you evaluate cybersecurity vendors.
Experience, Training and Certifications
All three go together. You want a cybersecurity firm with employees who have obtained advanced security degrees and acquired years of on-the-job experience. Given the mercurial nature of cybersecurity, it's also a huge bonus if the firm you're considering regularly sends its employees to new training classes. Ask each firm for evidence of its training protocols and if the employees who will work for you have the following skills and training:
Penetration testing
Digital forensics
ICS/SCADA Security
SIEM Design & Implementation
Some additional questions to ask are:
What is your approach to cyberthreat intelligence?
Are you a part of any cybersecurity awareness communities?
Does your firm publish any white papers?
Look for firms with employees who have the following certifications:
Training Programs for Your Employees
Does the firm you're interviewing offer internal training to your employees to help them make smarter decisions online? A good cybersecurity firm will not only develop training programs but will also employ innovative features to help warn them of potentially malicious attacks. Example features include email warnings for external senders or messages that contain links or attachments.
Real-Time Monitoring Procedures
The best cybersecurity professionals monitor systems 24 hours a day, seven days a week using the latest technologies. They're also regularly engaged in penetration testing to learn the weaknesses of the system. They should put together training and guides based on the results of that testing to provide your organization with extensive resources.
Comprehensive Security
Specialization can be a good thing — in some industries. When it comes to cybersecurity, you want a firm or provider whose services aren't too narrow in scope. Avoid companies that focus security efforts on one type of threat or online environment. They can't provide the inclusive protection you need to keep your data and systems truly safe.
Understanding the different approaches and features a good cybersecurity firm takes and uses allows you to make better decisions to protect your company. The best cybersecurity partners are learners at heart who can apply research and skills and communicate them to your entire organization.
Related articles and links:
Internet of Things Security Risks
Security of Internet of Things
What is Advanced Persistent Threat?
What is Cybercrime: Risks and Prevention
How to Avoid Most Types of Cybercrime
Products:
What to Look For When Selecting a Cyber Security Vendor
Kaspersky
Your business is growing and so are the loose ends, particularly those concerning cyber security