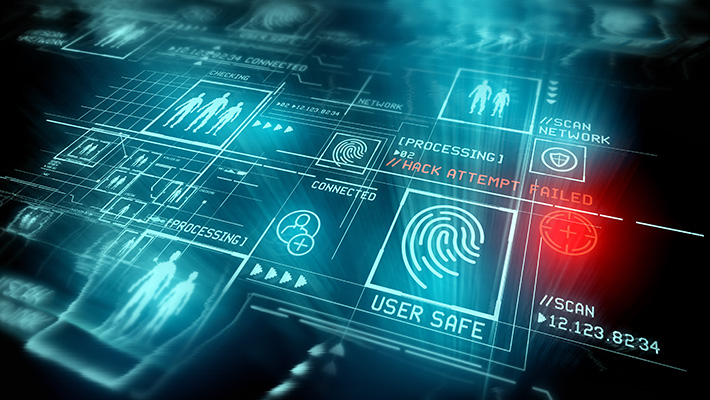 Spyware is something of a grey area, as there's really no copy-book definition of it. As its name suggests, however, spyware is generally loosely defined as software that's designed to gather data from a computer or other device and forward it to a third party without the consent or knowledge of the user. This often includes collecting confidential data such as passwords, PINs and credit card numbers, monitoring keyword strokes, tracking browsing habits and harvesting email addresses. In addition to all of this, such activities also affect network performance, slowing down the system and affecting the whole business process. It is generally classified into four main categories: Trojans, adware, tracking cookies and system monitors.
Trojan spyware that infects computers in the form of Trojan malware.
Adware that also serves as spyware to monitor computers and devices.
Tracking cookie files on hard drives that track a user on the Internet if a site is aware of the tracking cookies and designed to use them.
System monitors designed to monitor any activity on a computer and capture sensitive data such as keystrokes, sites visited, emails and more.
What Does Spyware Mean?
Spyware is software that's installed without your informed consent, whether it be a traditional computer, an application in your web-browser, or a mobile application residing on your device. In short, spyware communicates personal, confidential information about you to an attacker. The information might be reports about your online browsing habits or purchases, but it can also be modified to record things like keystrokes on the keyboard, credit card information, passwords, or login credentials.
This software normally gets onto a computer by attaching itself to some other program that the user intentionally downloads and installs. Sometimes this is done completely discreetly, but other times the desired software will include information in the license agreement describing the spyware — without using that term — and forcing the user to agree to install it in order to install the desired program. Alternatively, spyware can get into a computer through all the avenues that other malware takes, such as when the user visits a compromised website or opens a malicious attachment in an email.
Problems Caused by Spyware
Spyware can cause you two main problems. First, and perhaps most importantly, it can steal personal information that can be used for identity theft. If the malicious software has access to every piece of information on your computer, including browsing history, email accounts, saved passwords used for online banking and shopping in addition to social networks, it can harvest more than enough information to create a profile imitating your identity. In addition, if you've visited online banking sites, spyware can siphon your bank account information or credit card accounts and sell it to third-parties or use them directly.
The second, and more common, problem is the damage spyware can do to your computer. Spyware can take up an enormous amount of your computer's resources, making it run slowly, lag in between applications or while online, frequent system crashes or freezes and even overheat your computer causing permanent damage. It can also manipulate search engine results and deliver unwanted websites in your browser, which can lead to potentially harmful websites or fraudulent ones. It can also cause your home page to change and can even alter some of your computer's settings.
How to Protect Yourself
The best way to control spyware is by preventing it from getting on your computer in the first place, but not downloading programs and never clicking on email attachments isn't always an option. Sometimes, even a trusted website can become compromised and infect your computer — even if you've done nothing wrong.
Many people are turning to internet security solutions with reliable antivirus detection capabilities and proactive protection. If your computer is already infected, many security providers offer spyware removal utilities to assist in identifying and removing spyware. There are a number of free antivirus solutions available, but while a free antivirus trial is an excellent way to figure out which product is best for you, don't rely on a solution that promises unlimited protection at no cost. Often they will lack certain features, like a virtual encrypted keyboard for entering in financial information or a strong anti-spam filter and cloud-based detection system, which leaves your computer at risk. Be sure to use a reliable internet security provider when choosing a Spyware removal tool as certain utilities can be fradulated and actually be spyware themselves.
Spyware, and its associated malicious programs like malware and viruses, will always be a danger as long as you use an Internet connected device. Protecting your finances and identity needs to be a top priority, and it simply can't be done through understanding the problem alone.
---
Other articles and links related to removing Spyware
What is Spyware? - Definition
Kaspersky
Spyware is something of a grey area, as there's really no copy-book definition of it. As its name suggests, however spyware is generally loosely defined as software that's designed to...