A strong password is essential for today's online world. It should be at least eight characters and include capital and lower case letters along with numbers and special characters. They are also like underwear and should not be reused.
If you struggle to set up a strong password and remember it, we've got you covered with Password Manager in Kaspersky Total Security Multi-device. Download and install Kaspersky Password Manager Multi-device on all devices you use.
1. Choose Password Manager in the Kaspersky Total Security main window.
2. Click on Download and install Kaspersky Password Manager to your computer. In order to download and install Kaspersky Password Manager on other devices, click on a respective button to open the online store web page.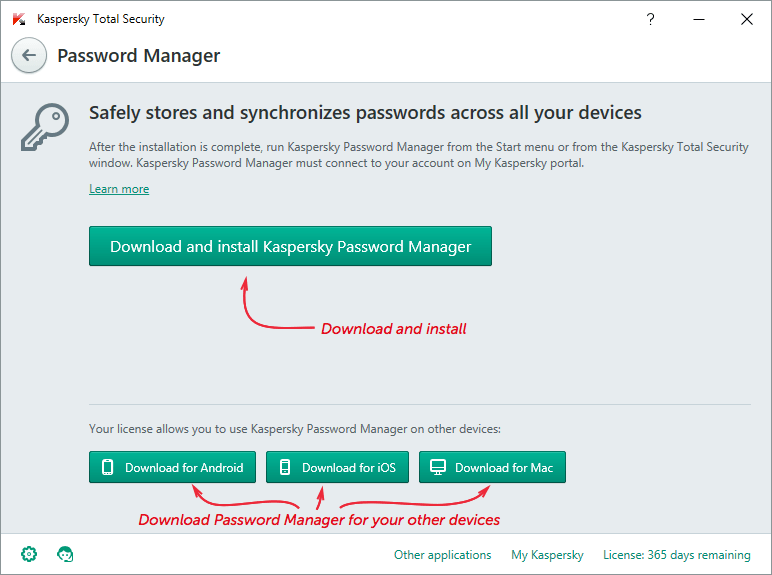 3. Install the program.
4. When the installation is complete, connect Kaspersky Password Manager to My Kaspersky portal.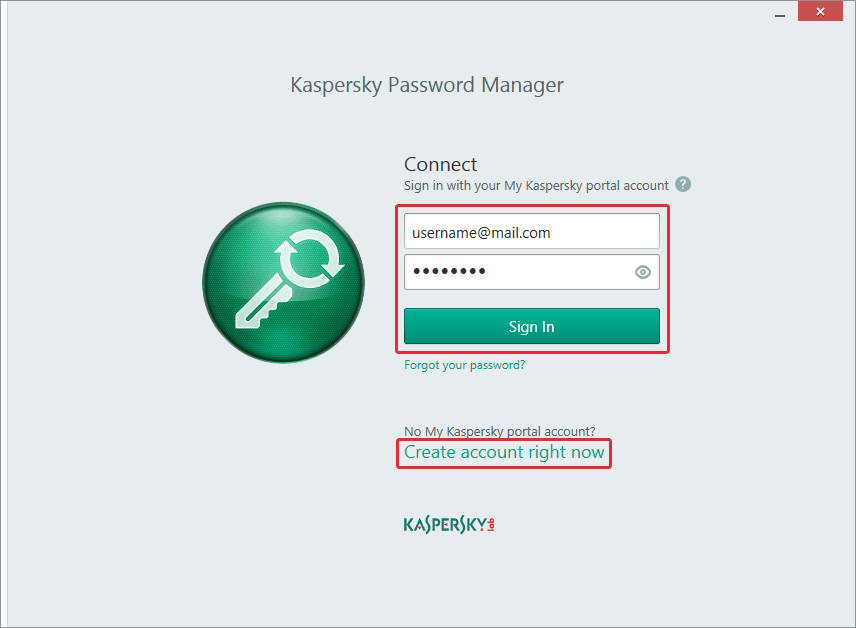 5. When you have connected the Password manager, My Kaspersky will suggest you disabled the built-in password managers in your browser.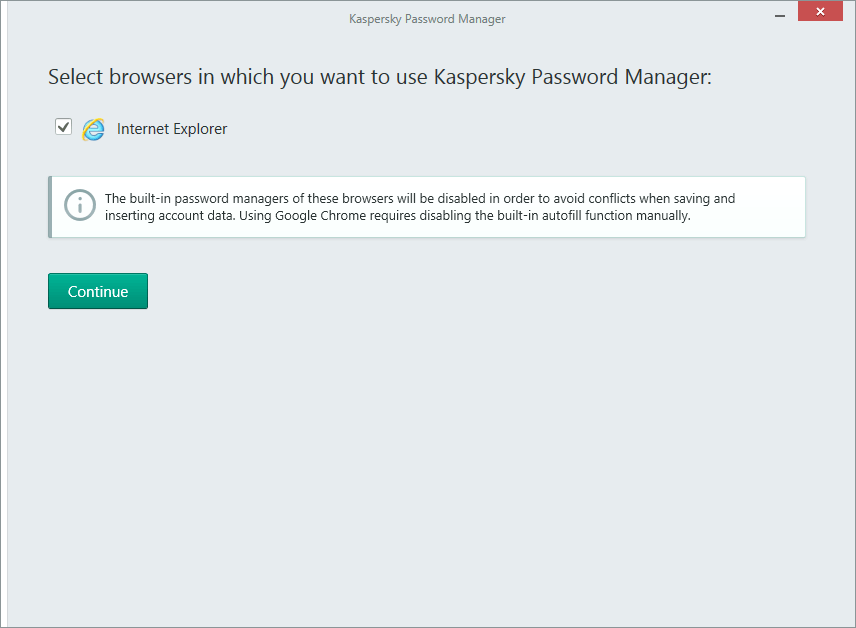 6. Create a master password.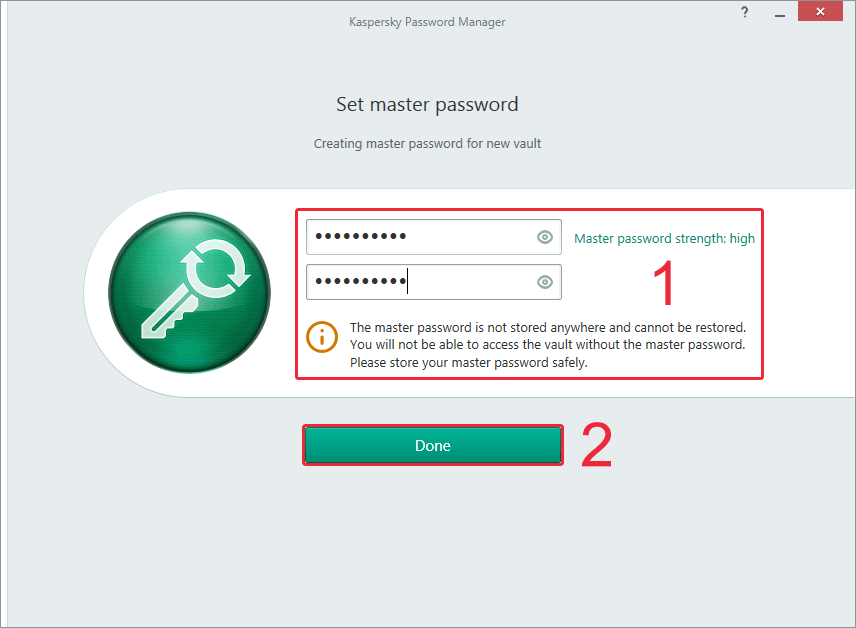 7. In order for Password Manager to work, click on the program icon in the notification panel.

8. Type-in the master password and click Unlock.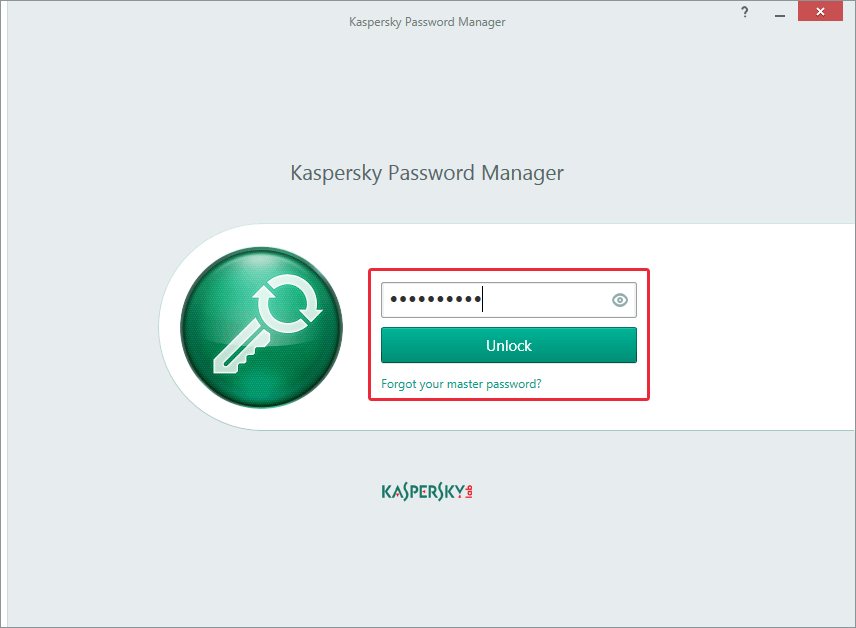 9. The program will prompt you to save account information every time you type your login details on any webpage.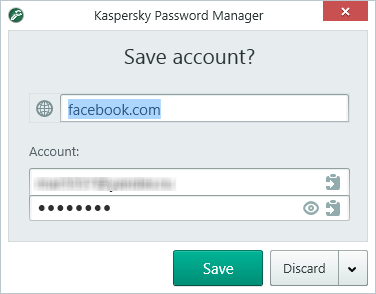 10. As soon as the credentials are saved, the program would autosuggest login and password in authorization forms.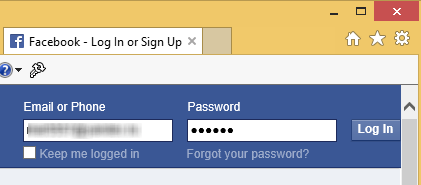 You can learn more about Kaspersky Password Manager here.