TikTok privacy and security - Is TikTok safe to use?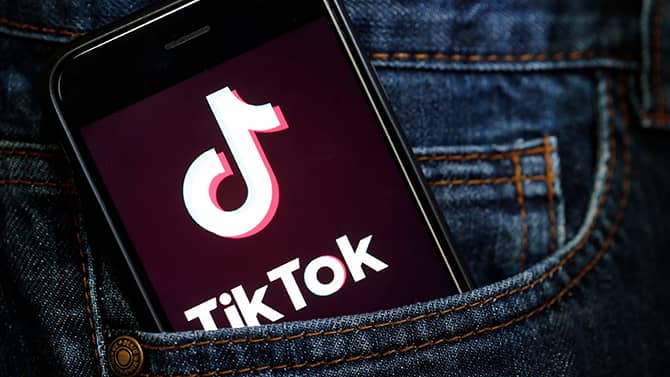 What is TikTok?
TikTok is a video-sharing app that allows users to create and share 15-second videos on any topic. Users can add effects like filters, background music, and stickers to create quirky and entertaining videos, often set to choreography. The TikTok app has been downloaded 1.5 billion times worldwide, and about a third of its active monthly users are believed to be teenagers.
The app was initially launched as Douyin in 2016, in China, by technology company ByteDance. In 2017, it was launched in markets outside of China. TikTok and Douyin both use the same software but maintain separate networks to comply with Chinese censorship restrictions. TikTok is available globally via the App Store or Google Play stores.
Like many social media platforms, TikTok has been the subject of data privacy and security concerns. This overview explains how TikTok works, TikTok data privacy, and how to use TikTok safely.
How does TikTok work?
TikTok users sign up with a phone number, email address, or a third-party account like Facebook or Instagram. Once logged in, you can search popular creators, categories, or hashtags to find videos. You can also use your phone contacts or social media connections to find friends already on the app.
TikTok makes content discovery a big part of its experience, enabling videos to go viral rapidly. Central to this is its algorithm, which uses artificial intelligence to make personalized recommendations for viewers. These recommendations appear in the 'For You' feed for each user.
Users can create and watch videos using features such as filters, split screens, green screens, transitions, emojis, stickers, GIFs, and more. Music is a crucial aspect of TikTok – the app has an extensive music library and is integrated with Apple Music, allowing users to add, remix, save, and discover songs.
Users can follow accounts they like and share or give hearts, gifts, and comments on videos they have enjoyed. Coins are used to give virtual gifts on TikTok.
There are multiple ways to use and enjoy TikTok – and many users don't create videos but only watch them – but some of the most popular genres are:
TikTok Duets – ranging from genuine collaborations to remixes to spoofs.
TikTok Challenges – usually involving a popular song or hashtag, where participants attempt dance moves or their own variation on a theme.
Cringe videos – awkward performances which are embarrassing but funny.
Reaction videos – where users record their reaction to another video.
Many TikTokers with large followings monetize their videos or promote their brand through specialized ads, merchandise, and partnerships.
TikTok privacy concerns
One of the most viral aspects of TikTok has been privacy concerns, with questions like "What data does TikTok collect?" and "Does TikTok steal your information?" regularly circulating online.
Like many other social networking platforms such as Facebook, TikTok collects a lot of information about its users. This includes:
Every TikTok video you watch, and how long for.
The entire contents of every message you send through the app since messages are not encrypted.
Your country location, internet address and type of device you are using.
With your permission, it also captures:
Your exact location
Your phone's contacts and other social network connections
Your age and phone number
Payment information
This information can be used to build up a picture of you for ad targeting purposes – by understanding who you are, who your friends and family are, what you like and find entertaining, and what you say to your friends.
To use the app, users grant access to their microphone and camera. If you create videos, the app captures close-ups of your face. Potentially, this provides biometric data which could be used in conjunction with other images of you which exist online.
TikTok also uses technical measures to encode its activity. This means that some of what it does is hidden from external researchers. TikTok says this is to disrupt hackers and other malicious actors.
There has been extensive media coverage of TikTok privacy concerns. However, most social media platforms worldwide collect, use, analyze and ultimately profit from users' personal data. TikTok argues that it collects less data than platforms such as Facebook or Google since it doesn't track user activity across devices.
TikTok security issues
Much of the commentary around TikTok security issues focuses on the extent to which the app may share or be forced to share any data it collects with the Chinese government. TikTok has steadfastly maintained that it does not share its data in this way. According to the New York Times, the CIA reportedly investigated TikTok and found no concrete evidence that Chinese intelligence authorities were spying on users. Nonetheless, this hasn't prevented strong reactions, such as:
The US Department of Defense cautioning military personnel to remove TikTok from their phones to pre-empt any possible risk.
Wells Fargo Bank asking employees to remove TikTok from company-owned devices due to concerns about TikTok's privacy and security controls.
In 2020, Apple identified an issue with iOS 14, where certain apps could secretly access the clipboard on a user's device. One of those apps was TikTok – which said that the issue was down to an anti-spam filter, which flagged users copying the same comment to multiple different accounts on the same device. TikTok acknowledged the issue and removed the feature.
One of the less-discussed TikTok security issues is the absence of two-factor authentication. TikTok provides the option to log in with a verification code sent to your phone, but this is a one-time access code. Single-factor authentication is not uncommon on social platforms. Coupled with a weak password, this creates a possible security issue as it can lead to phishing or ransomware attacks, among other threats. Many social media platforms now offer two-factor authentication.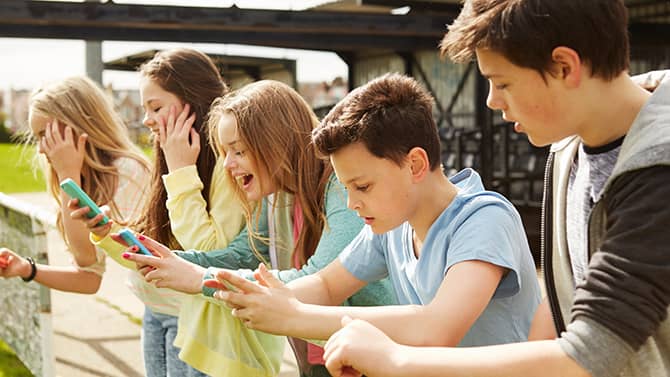 Is TikTok safe for kids?
Officially, the TikTok app requires users to be at least 13 years old to access it. This age limit is in line with other social networks such as Facebook, Instagram, Twitter, and Snapchat – all of these have a minimum age limit of 13.
TikTok's rules state that anyone below the age of 18 should have the approval of a parent or guardian to use the app. It is worth checking that your child has used their correct age when setting up the app, rather than a fake age which makes them appear older than they are (which could expose them to unsuitable content).
For parents, TikTok concerns could include:
The app is mainly based on music and video and could potentially expose children to adult content (such as profane lyrics or suggestive clothing/choreography).
When users first sign up for the app, user profiles appear as public by default – which means anyone can see videos your kids may upload.
Strangers can send private messages – so if your child's account remains public, they could potentially receive messages from people they don't know.
A positive feature of the app is its "Digital Wellbeing" setting. This setting places time limits on app usage, which can help moderate the amount of time your child spends on TikTok. The setting also allows parents to place restrictions on their child's account – but be aware that not all material is flagged by the filter, and some content may slip through the net.
To enable the Digital Wellbeing setting on TikTok:
Select "Digital Wellbeing" under the app settings
Tap "Turn On"
Set a passcode
Toggle "Screen Time Management" and "Restricted Mode" to turn these on.
In 2020, TikTok introduced a "Family Pairing" feature, enabling parents to link their account to their children's. This gives parents greater oversight on how their kids are using the app.
Alternatives to TikTok
Parents sometimes ask, are there apps like TikTok but safer? Whilst all apps have a mix of privacy strengths and weaknesses, some of the most talked-about alternatives to TikTok include:
Dubsmash – users can watch and create 10-second videos. You can combine or "smash" clips with pre-recorded sounds known as dubs.
Byte – from the creators of the now-defunct Vine. Like Vine, it allows users to edit and share looping videos.
Triller – similar to TikTok, Triller is used for dancing, lip-syncing and comedy. Triller uses AI technology which allows users to make multiple videos against a track of different lengths.
Funimate – users can create and edit looping videos using advanced effects, filters and transitions.
Chingari – an alternative to TikTok created in India.
TikTok privacy and security tips: How to secure your TikTok account
There are steps that all users can take to make their use of TikTok more secure:
To set your account to private:

Go to your profile page
Tap three dots in the right-hand corner and select "Privacy and Settings"
Select the "Privacy and Safety" option and toggle "Private Account" on/off

To control who comments on your TikTok posts:

Within "Privacy and Safety", tap "Who can send me comments"
Choose "Friends" to limit comments to people you know
You can also turn off comments on individual videos by going to the menu button on the video and selecting "Comments off"

To control who duets with you:

Within "Privacy and Safety", tap "Who can duet with me"
Choose from the various options – "Everyone", "Friends" or "Off"

To control who sends you direct messages:

Within "Privacy and Safety", tap "Who can send messages to me"
Choose from the various options – "Everyone", "Friends" or "Off"
It is also possible to block or report users or comments on TikTok:
To block or report a user, go to their profile, and tap the three dots at the top of the screen. From the options, select "block" or" report". On the next screen, choose why you are reporting them.
Toreport a comment, tap the comment and from the options that appear, tap "report" and follow the instructions.
To report a video, go to the video and tap the "share" icon. On the next screen, tap "report" and follow the instructions.
Other TikTok security steps to consider
As well as adjusting your privacy settings, you can also:
Limit the amount of information you share on the app. For example, you could avoid linking other social accounts such as Facebook and Instagram to your TikTok account.
Avoid opening TikTok links outside the app, including via SMS, to avoid falling victim to any phishing scams.
Some Android users recommend using a sandboxing app to isolate TikTok on your system. For example, Shelter is an open-source sandbox app that uses Android's Work Profile feature to provide an isolated space where you can install or clone apps.
As with any app, it's a good idea to use the latest version, so you benefit from any security patches.
Some users even recommend using TikTok on a separate phone with a different Google account than the one you regularly use to maximize privacy.
Is TikTok safe to download?
So, is TikTok safe to use? The answer is not necessarily clear-cut. Much of the media commentary around TikTok concerns focuses on issues relating to national security, but most users are unlikely to have nationally sensitive content on their phones. For individuals, the risk is not significantly different to that of other popular social media apps. Ultimately, it's about being aware of data security and online privacy issues and then making a personal choice.
Parents looking to maximize their child's safety online could consider using a parental control app like Kaspersky Safe Kids – this allows you to block adult content, manage access to inappropriate games and apps, and manage screen time by device.
Related Articles:
TikTok privacy and security - Is TikTok safe to use?
Kaspersky
The TikTok app is hugely popular, but TikTok security issues & privacy concerns are widespread. Learn about TikTok data privacy & TikTok privacy settings.