I'm a racing guy. In the world of cars, where teams of engineers and pilots relentlessly compete with one another, winning once doesn't prove anything. Winning twice is often explained by sheer luck and coincidence. But winning three times in a row means that your team has mastered the art and is in its rightful place  among champions.
Thus, I'm rightfully proud to say that Kaspersky's team has been named a 2019 Gartner Peer Insights Customers' Choice for Endpoint Protection Platforms, for a third consecutive year.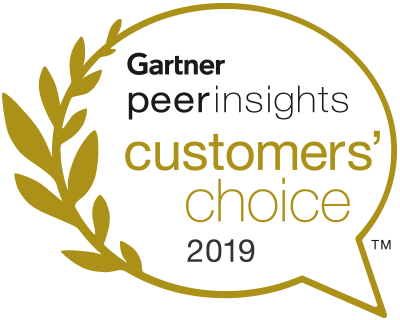 This recognition is based on reviews from our customers. This is what they say:
"We use Kaspersky since 2015. It is not just anti-virus software. It's a suite of protection tools that simplifies security management of workstations and servers," chief information officer, education industry
"[Kaspersky Endpoint Security for Business] provides outstanding protection from viruses. Antivirus defines, protects and removes threats that income from the network, HDD or removable devices. In addition a company get an agent (free, add-on) that can help to gather and collect information about personal computers, applications, other interesting statistics," chief information security officer, healthcare industry
"The overall rating serve as a communication tool to the top management which has contributed to enhanced value to the information security initiatives of the organization. Detailed vulnerability reports assist to delve deep in to understand the problem and devise solutions to rectify." "Definitely a must have tool for every organization that value the sense of security for its information assets over the internet," senior manager, information security, finance industry
I would like to express my sincere gratitude to our customers who spared a minute from their tightly packed business schedules to write these reviews; we had nearly two thousand of them. Of course, there has been some criticism, for which we're also grateful. You can read all of the reviews here, or submit one of your own. We will review your feedback carefully and will keep working with you on making our products and services better.
And, of course, I would like to congratulate the team with this news — both technical and nontechnical folks; research and development, technical support, sales, presales, marketing, communications — everyone!
Keep up the good work!
The GARTNER PEER INSIGHTS CUSTOMERS' CHOICE badge is a trademark and service mark of Gartner, Inc., and/or its affiliates, and is used herein with permission. All rights reserved. Gartner Peer Insights Customers' Choice constitute the subjective opinions of individual end-user reviews, ratings, and data applied against a documented methodology; they neither represent the views of, nor constitute an endorsement by, Gartner or its affiliates.